All of the pictures below are courtesy of The Howard Keel Online Scrapbook.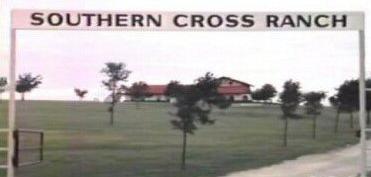 The Entarance of The Southern Cross Ranch (above) and an overview of the back of the Southern Cross Ranch (below). The Southern Cross was the home of Clayton Farlow until he feel in love with Ellie and decided to Dallas.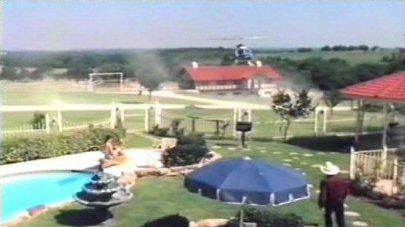 Clayton Farlow with his son, Steven "Dusty" Farlow (above) in Dallas when Suellen discovers Dusty is alive and in a wheelchair.
Clayton and Dusty (below) at The Southern Cross when Dusty is still walking with a cane.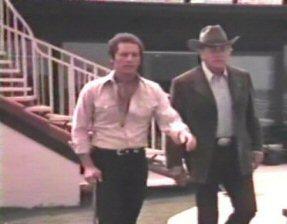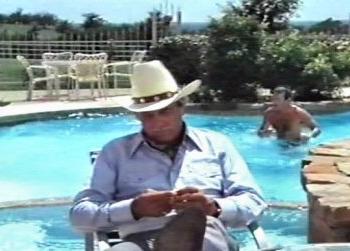 Clayton enjoying the Southern Cross (above) pool side.
Clayton assisting Suellen as she leaves the Southern Cross with John Ross to go to Kristin's funeral (below).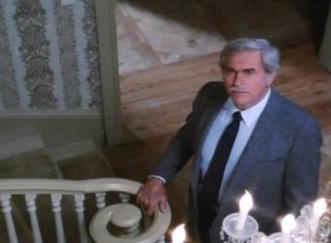 Clayton at the bottom of the stairs at Southfork before he has the big fight with JR (above).
(Below) Clayton and his sister, Jessica Montford during her visit to Southfork for Clayton and Ellie's wedding.
(Above) Clayton and with his step-daughters - in - law, Pamela (left) and Suellen (right) at Southfork.